La Nej Garrison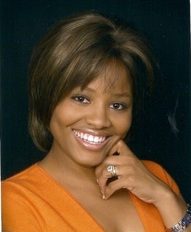 La Nej Garrison champions abstinence for teens! Check out her latest message to youth in Bible study by clicking here.
For Part Two: Click here.
Need an abstinence educator for your youth group, church, camp, or Christian school? Teaching Like Jesus Ministries trains abstinence speakers to present in a clear, convincing, and sensitive manner without explicit sexual details. We recommend our speakers for public and private schools, Christian youth/young adult groups, women's meetings, and church services. They are trained to communicate an abstinence message that's engaging and innovative! Each has completed extensive training and will understand how to deliver a message that's guaranteed to resonate with students whether in middle school, high school, college, or in youth groups or young adult ministry.
To see their photos and to access their bios, click here.
---