MINISTRY UPDATE

These pictures and commentary are from 2011 to 2014.
​There are more pictures to upload soon— as time permits...
2014 - First Quarter Report
Pastoral Luncheon at Biola University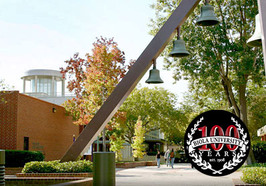 On March 20, 2014, over 40 pastors from the inner-city were invited by Dr. Doretha O'Quinn, Vice-Provost of Multi-Ethnic and Cross Cultural Engagement, to attend Biola University's Pastoral Luncheon. It was great to see so many pastors and leaders committed to identifying ways for Biola to foster closer relationships with churches and ministries in Los Angeles. I am honored to participate in this effort.
---
Lake View Terrace American Baptist Church's 52nd Anniversary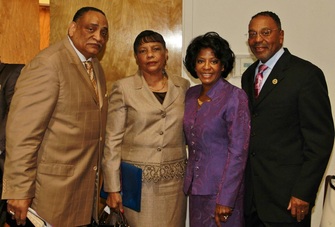 On Sunday, March 16, 2014, Lake View Terrace American Baptist Church celebrated its 52nd anniversary, and I was invited to be the speaker of the morning. In the photo (left) are: Rev. Dr. Tony L. Booker, Pastor of Lake View Terrace for 17 years, and First Lady Helen Booker with Rev. Dr. La Verne Tolbert and her husband, Elder Irving Tolbert.
---
New Life Christian Church, Glendale, CA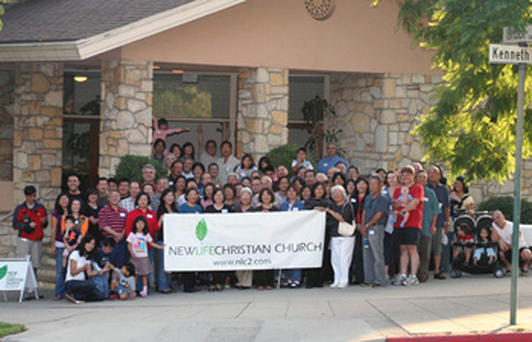 ---
Presenting Covenants for Kids at Mariners in Irvine, CA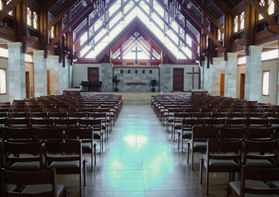 ---
2013
It was another very good year!
Third and Fourth Quarter Report
Pregnancy Care Clinic Annual Fundraising Dinner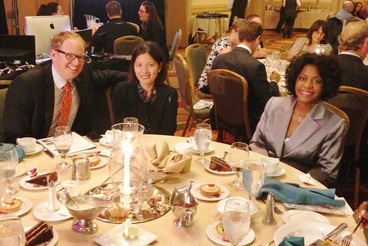 ---
American Baptist Churches Discipleship Bus Tour
Pro-Life Chapel Speaker at Westmont College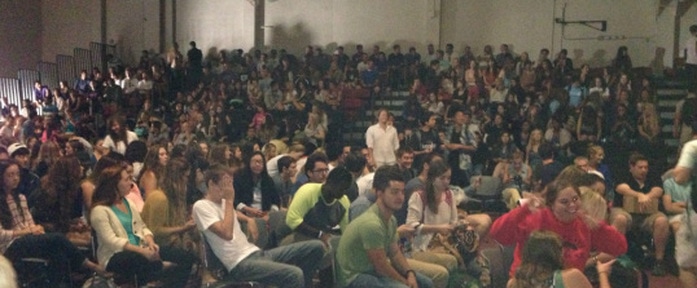 ---
Second Quarter 2013
Azusa Mayor's Prayer Breakfast Keynote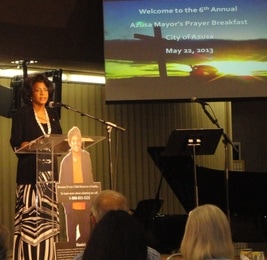 ---
Speaking at Choices Women's Resource Center Luncheon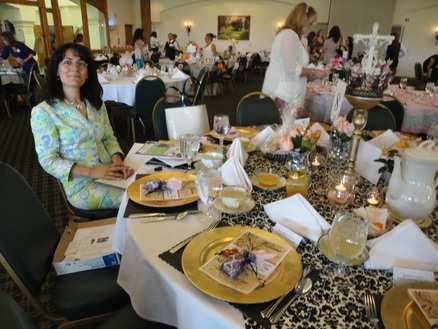 ---
First Quarter, 2013
Dr. Tolbert Receives Biola's Priscilla Ruby Award
Sharing My Testimony with Women Who Care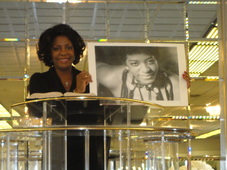 ---
Speaking at the Pregnancy Help Center Fundraising Dinner
Dr. Samuel Chetti Speaks at Region Women Connect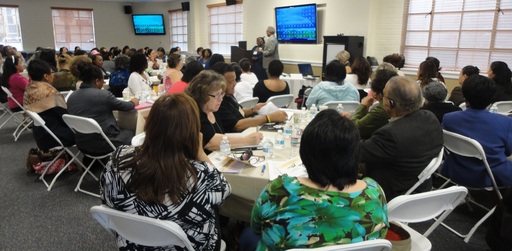 ---
Living Out the Good News for a Pro-Life America -
Biola University Chapel


Students listened attentively as I shared my journey from Planned Parenthood to the front lines of the pro-life arena. Key to my message was the urgent plea to continue to live a life of sexual purity and to remain within the safe boundaries that God has set for us. I stressed that God's flaws aren't designed to keep us from having fun...after all, sex was His idea! Interspersed with the talk were PowerPoint photos and three exciting new video-shorts produced by the Radiance Foundation. What an honor to be "back home" ministering on this special campus I love so much!
---
An Olympian Finish: Running the Christian Race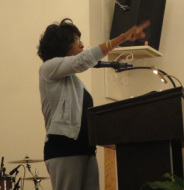 ---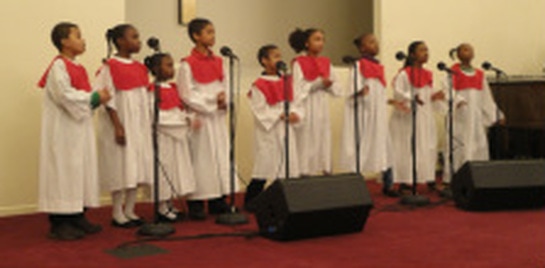 The children's choir sang and ushered in the presence of the LORD. Is there anything as angelic as the sound of children's voices?
---
2012
Fourth Quarter Update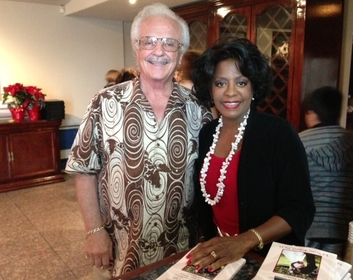 ---
2012
Third Quarter Update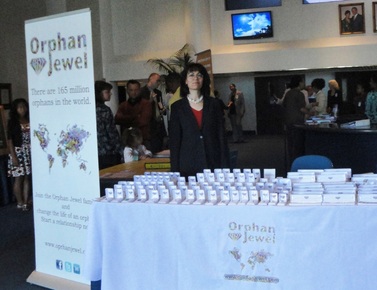 ---
Elder Irving's Rites of Passage Ministry and Celebration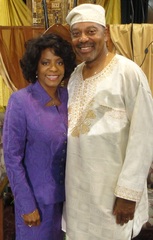 ---
Recruiting Families for Covenants for Kids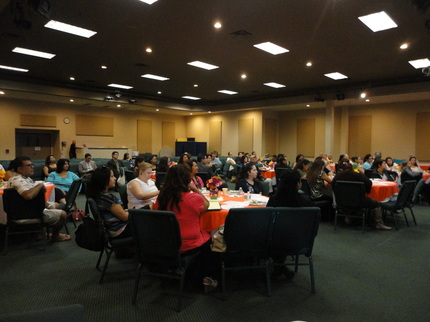 ---
2012 Second Quarter Update
The Children's Spirituality Conference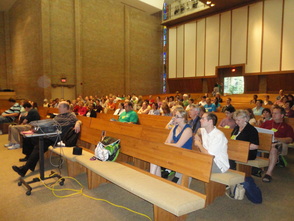 ---
May, 2012 - National Foster Care Month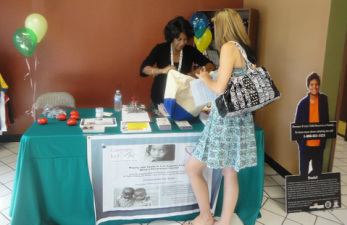 ---
Covenants for Kids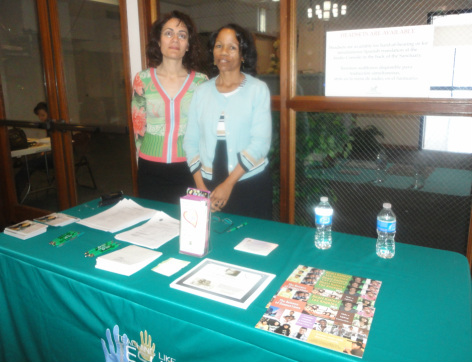 ---
Summary of 1st Quarter 2012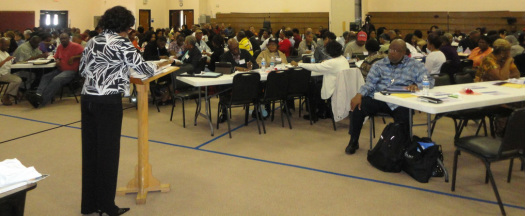 Teacher Training with 250 pastors and church leaders at St. John Missionary Baptist Church in Oklahoma City, OK.
---
2011 Highlights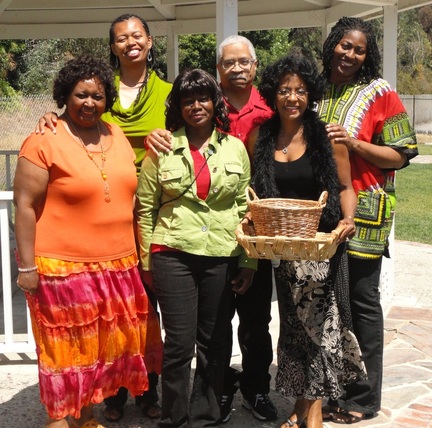 Chandra (far right) and James Cole (not pictured) host Juneteenth Fundraiser
---
Friendship Baptist Church, Joyce Jackson, Director Christian Education Invites Dr. Tolbert to share for VBS
Dr. Tolbert teaches on the Vacation Bible School theme: "God is Still Speaking...Have You Heard Him?" - July 19, 2011.
More 2011 Highlights