"A death certificate? Does this mean that babies were...alive? Abortion could not be murder if, indeed, all that was aborted was a mass of tissue," (p. 87). When I learned how abortions were performed, I decided to resign, but reconsidered since my vote was the only "no" vote. So I remained on the board to be a "thorn in their sides."
In my doctoral studies which evaluated condom availability through family-planning school-based clinics (SBCs) or school-based health centers (SBHCs), I learned that young, poor, black women are targeted to accomplish the purposes of birth-reduction through population control. Contraceptives and birth-control, including abortion are made available to inner-city youth, in these school-based clinics which are in middle and high schools and spreading to elementary schools.
Comprehensive sex education, which may encourage sexual activity, is taught by clinic nurses in students' health classes. If a girl becomes pregnant, the school-based nurse has federal authority to remove her from school and transport her to a Planned Parenthood clinic or hospital for an abortion without parental notification or consent. The child is then returned to the school, and when she goes home, her parents have no idea that major surgery has occurred. This research is documented in my book,
Keeping You & Your Kids Sexually Pure.
Unfortunately, the state of Los Angeles rejected federal funding for abstinence education in favor of condom availability in public schools. My essay, which appeared in the L.A. Times, questioned the feasibility of this decision.
Click here to read..
.
For churches, colleges and universities, crisis pregnancy centers and other pro-life organizations, I share my personal experience along with my research in a talk entitled, "Planned Parenthood is NOT Your Friend." For an excerpt, see the video below.
Abstinence, Adoption, No Abortion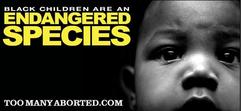 The
www.toomanyaborted.com
billboard campaigns inform the African American community about abortion's devastating impact. A Centers for Disease Control Abortion Surveillance Report (November 2009) reveals that, nationally, African-Americans have abortions at three times the rate of white women and twice the rate of all other races combined. African-American are abortion's primary victims. We must reverse this trend!
---
Parents Need Encouragement

Providing parenting classes where there's honest sharing and compassionate advice helps parents to...

parent

! Using

Keeping You & Your Kids Sexually Pure

as the text, parents learn how to raise happy, healthy children. Most of all, they learn the value of spending time with their children to encourage godly lifestyles throughout all phases of development.

"Sharing my life story and experience is one of my greatest joys," says Dr. Tolbert. "If I'm able to help parents realize the power they have, then I've equipped them to set safe boundaries for themselves and to be role models for the children God has given them to raise."

What better ministry is there? Stronger families build healthier churches, safer communities, more productive cities, and more powerful nations. Wouldn't you agree?

Dr. Tolbert encourages and trains parents in churches as well as directors, advocates, and volunteers in Crisis Pregnancy Centers to teach chastity. Learning this skill is essential and effective with the right tools, which includes having the

confidence

to teach abstinence with a biblical approach! Dr. Tolbert also speaks at annual fundraising events. To schedule training or for a speaking engagement, please complete the form on the

Contact Us page

.

A Young Mother's Story

A teen mom shares her story of overcoming abuse to raise her child and complete school.










---

Training Leaders to Teach Chastity

Training leaders to teach chastity at A Baby's Breath Crisis Pregnancy Center in Pennsylvania

---