Teaching Like Jesus
Teacher-Training Workshops
for Church Leaders, Teachers, and Volunteers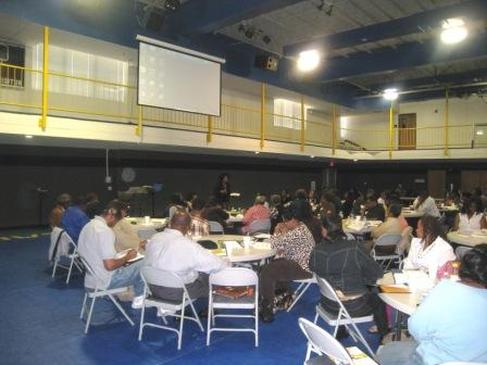 St. John Church Unleashed, Grand Prairie, TX--Dr. Denny D. Davis, Pastor
Three churches joined together for a dynamic
teacher-training session. Minister Bettie Williams, invited Dr. Tolbert to St. John Church Unleashed in Texas. Sister Ramona Johnson organized the training and invited other churches to participate. It's a smart way of sharing the out-of-town travel and expenses! And, a Continental breakfast welcomes participants in the morning following early registration. Here's how to schedule:
Sessions 1 and 2 are taught Saturday - 10 a.m. - 1 p.m;
Sessions 3 and 4 are taught on a subsequent Saturday;
Sessions 5 and 6) complete the training.
Note: For out-of-town travel, begin the first session Friday evening; follow up with Sessions 2 and 3 on Saturday.
​
​To schedule Dr. Tolbert or another Teacher Trainer, please visit the
Contact Us
page.
---
WORKSHOP #1
Session 1
Christian Character: Answers the Question, "Are teachers modeling the character of Jesus Christ?"
The training begins with a lively debate that sets the stage for an exciting day of training. Volunteers, teachers, and leaders will be challenged about their Christian character.

Session 2
Essential Ingredients: Answers the Question: What are the main ingredients of effective teachers and how do we apply the 10 teaching principles that Jesus modeled?
We'll examine 10 teaching principles modeled by Jesus and discuss how to apply them in our classes. Since He's the greatest Teacher, we want to teach the Bible just like Jesus!

WORKSHOP #2
Session 3
Learning Channels: Answers the Question, "How do students prefer to learn?" Once we know how we prefer to learn, whether it's audio, visual, or kinesthetic, we're able to evaluate our students and design lessons that include each of the learning channels. We also decide which methods work best for each channel.

Session 4
Development: Answers the Question, "What are the needs of students as children, teenagers, young adults, adults, and seniors?" Knowing the specific needs of different age groups is the key to teaching that is effective. From preschool to seniors, we'll discuss students' needs and identify methods and ministries that help students grow in their knowledge of Jesus Christ.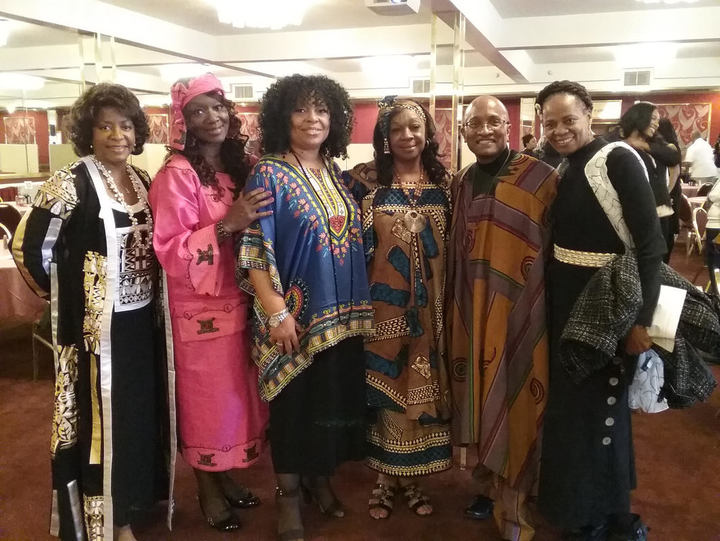 Elder Oscar Owens, (2nd from right) Director of Christian Education at West Angeles Church of God in Christ in Los Angeles where Bishop Blake is Pastor, hosted the Sunday School Department 2017 Annual Fellowship Breakfast during Black History Month. The theme: Let's Focus on God's Word and Follow Jesus!

Dr. Tolbert (far left), was the Inspirational speaker. Also pictured left to right: Superintendent Wright, Special Musician Sister Lita Gaither Owens, Superintendent White, and a church member.



---
​​
WORKSHOP #3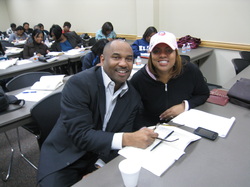 Pastor Ray and Dr. Dion Owens, Metropolitan Baptist Church (Tulsa, OK)
Session 5
Writing Objectives: Answers the Question, "How do we know when the student has learned?"
Writing objectives that are measurable is the only way to know that your students have learned. Know the 4 components to writing objectives--amount, account, ability, and activity. You may be the next curriculum writer for your denomination, church, or ministry!
Session 6Lesson Planning: Answers the Question, "How do we put it all together to plan an exciting lesson?"
The best lesson is one that's well-planned! We'll learn Lawrence Richards' formula..."Hook, Book, Look, Took"...for a fail-proof lesson and the best teaching ever. In this session, teachers actually design a lesson that combines on all that they have learned in these sessions. Want to see more photos?
Click here
Each participant has a copy of Teaching Like Jesus: A Practical Guide to Christian Education in Your Church
(ISBN# 0-310-22347-4). Order books here
.
---
These churches and schools ​are teaching like Jesus!

​Atherton Baptist Church, Hawthorne, CA
Bethel Baptist School, Santa Ana, CA
Bethlehem Church of Christ Holiness, Los Angeles, CA
Christ Our Redeemer AME Church, Irvine, CA
Church of Jesus Christ Apostolic Faith, Los Angeles, CA
Crenshaw Christian Center, Los Angeles, CA
Crenshaw Christian Center, New York
Emmanuel Evangelical Free Church, Burbank, CA
Faith Community Church, Covina, CA
First Church of God, Inglewood, CA
Friendship Baptist Church, Yorba Linda, CA
Good Shepherd Lutheran Church, Irvine, CA
Holy Light MBC, Los Angeles, CA
Life Pacific College, San Dimas, CA
Long Beach Community Worship Center, CA
Maranatha Christian Center, San Jose, CA
Metropolitan Baptist Church, Tulsa, OK
Metropolitan AME Zion, Compton, CA
New Philadelphia AME Church, Compton, CA
Park Windsor Baptist Church, Los Angeles, CA
Redondo Beach Community AME Church, Redondo Beach, CA
Seattle Union Gospel Mission, Seattle, WA
Seminario Teologico de Baja California
St. John Missionary Baptist Church, Oklahoma City, OK
St. John (Unleashed) Baptist Church, Grand Prarie, TX
St. John's United Methodist Church, Houston, TX
Sun City Christian Fellowship, El Paso, TX
The Way The Church at Inglewood, CA
Trinity Chapel, El Segundo, CA
True Friendship Missionary Baptist Church, Inglewood, CA
Is your church, school, or ministry on the list?